The lush and intricate blossoms…. Peonies unfurl as heartwarming symbols of beauty and grace. These beautiful treasures with their timeless allure can paint a vivid spectrum of emotions, from the gentle whites and soothing pinks to fiery reds and lively corals. Each petal in peony painting seems to whisper tales of love and admiration, making peonies not just a garden favorite but also beloved in the world of art. And there have been various artforms in which peonies are the popular subject, be it Chinese brush painting, still life painting or contemporary art.
Are you a peony admirer looking for a way to bring the splendor of peonies on canvas? Then, peonies painting by number is the thing you need! Peony paint by number kit is a delightful convergence of art and passion for those who are beginners in the world of art. In this blog, we will explore the ways to commence your peony canvas painting journey.
STEP-1# Finding the Right Inspiration:
Before immersing yourself in this painting journey and selecting a peony painting by number kit, it is essential to observe the world of these exquisite flowers. You can seek inspiration from real life sources such as vibrant peony gardens, picturesque parks or even well curated flower shops. Once you get the right inspiration, search for the peony painting by number kit which embraces the right vision of the King of flowers.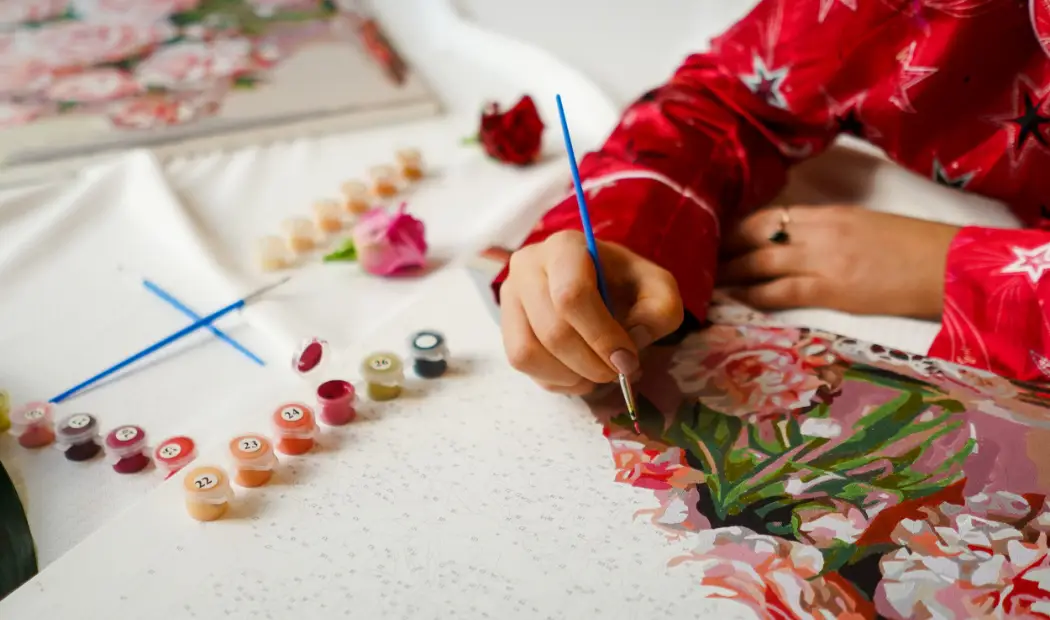 STEP-2# Color Matching and Blending:
One of the most enchanting aspects of peonies is their diverse array of colors and creating the similar hues by mixing can become a daunting task for beginners. As creating a lifelike representation both mastering color matching and blending is essential but for beginners, paint by number kits with their colors pots eradicate the ritual of color mixing and matching. Furthermore, this kit makes the painting process easier for individuals.
STEP-3# Using Fill and No-Fill Colors:
In order to create stunning abstract peony paintings it is crucial to have a proper grasp on the adequate use of fill and no fill colors. Fill colors are characterized as solid appearance while no fill are used to add shadows and highlights. The numbered sections and the color key in paintings of peonies kits make this technique easier for beginners. Simply match the numbers with paint pots and paint the sections in canvas.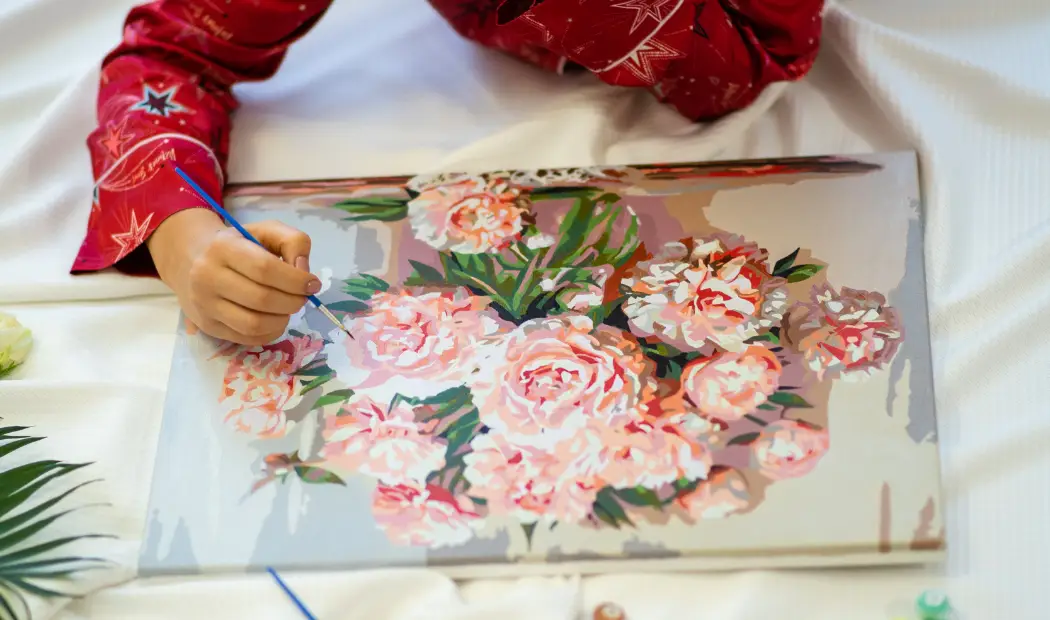 STEP-4# Touch of Personal Experimentation:
Peony painting by numbers not only comes with a numbered canvas, paint pots and color keys but it also has a set of instructions. But even with the numbered sections and instructions you can add personal touch to your painting by doing a little experimentation with colors or incorporating various brush and color blending techniques. Also consider dry brushing for soft highlights or impasto for pronounced, tactile textures.
STEP-5# Framing and Matting:
Once your abstract peony paintings are complete, it's time to add final touches which can elevate your artwork and give it the presentation which can do justice to your artistry. Select a frame that complements the style of your painting and create an overall cohesive look. Add mats in colors such as white or off-white to add depth and enhance the focal point of attention on your masterpiece.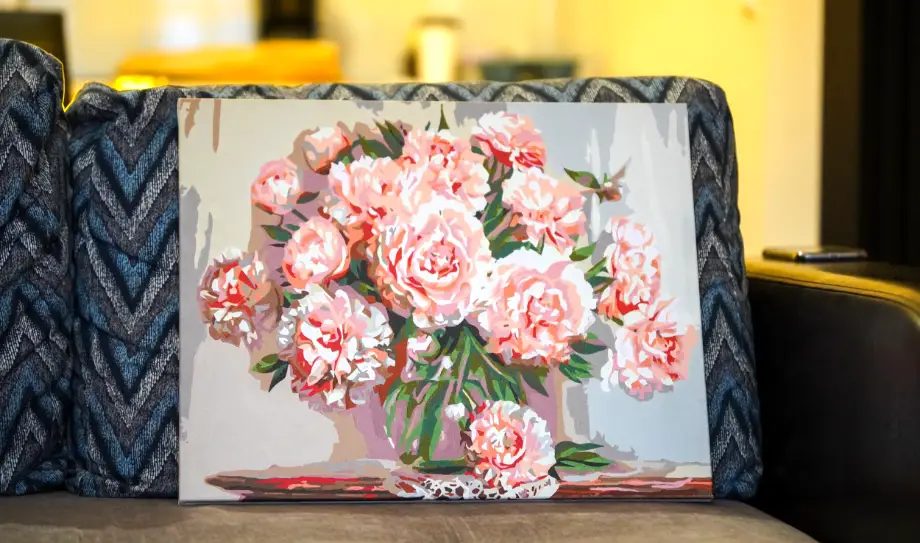 Conclusion
In conclusion, the art of peony painting by numbers offers a transformative and enchanting journey into the realm of artistic expression. It provides an exquisite opportunity for beginners to delve into the intricate world of artistry and paint a peony. When you embark upon this creative venture with Art of Paint by Numbers, you're not just picking up a brush; you're unveiling latent talents that may have been lying dormant within you.
As you meticulously apply each color and bring the peony to life on your canvas, you're also unveiling the artist residing deep within your soul. Each delicate petal painted is a brushstroke of self-discovery, a testament to your creativity, and a step closer to the artist you are meant to be. So, embrace this extraordinary pursuit with zeal, let it blossom alongside each vivid petal, and allow the art of peony painting to reveal the beauty and talent that has been waiting patiently within you. Your masterpiece awaits, and with each stroke, you're one step closer to unveiling the extraordinary artist within.