Custom Paint by Number with Your Photo
€34.99 – €84.99

Custom Paint by Number with Your Photo
- Paint by numbers kit
Custom Paint by Number with Your Photo paint by numbers is an awesome way to begin your painting journey. A journey full of colours that sometimes comes with lots of patience, passion, and planning. But, always with love. And, at the end of the day, it gives you a sense of achievement, which boosts your confidence when you see that "YOU" have made it. So, what are you waiting for? Just place your order and start today.
Introducing custom paint by numbers, an easy to enjoy the process of creating your own personalized artwork without any prior painting skills or experience.
Custom paint by numbers is a great way for individuals with little to no painting skills or experience to unleash their creativity and explore the world of art. The innovative solution takes inspiration from traditional paint by number kits, but offers custom designs that allow anyone to create unique pieces of artwork.
Through this method, artists of all skill levels can experience the delight of coloring and painting as they produce exquisite works of art.
Free & express shipping
New level of quality
Guarantees and safety
Support at all times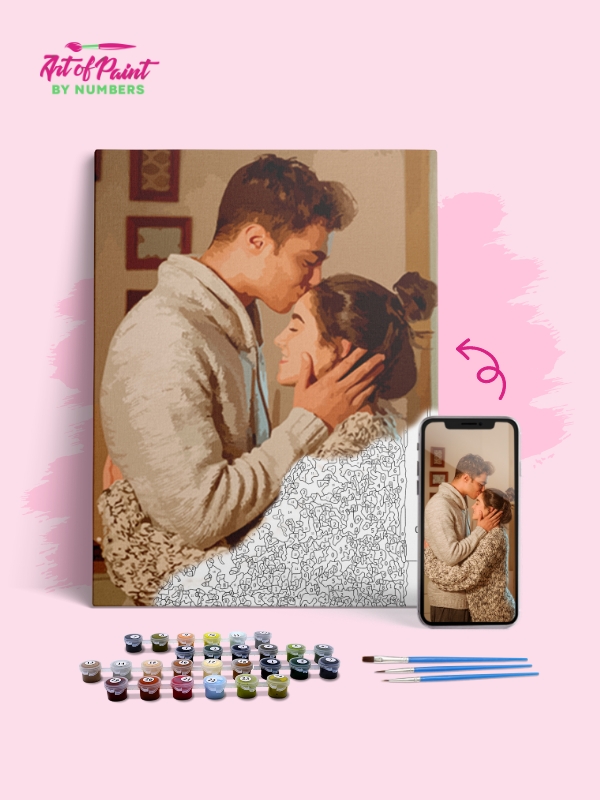 When will I get my order?
Based on the Delivery method you chose, You will get the Order in the Period on 10-15 Working Days.
After an order has been placed, it takes up to 2 days to pass it to the warehouse. Then, in up to 2 days it is handled by the warehouse. You get a tracking number and the order dispatches. After that, it takes 6-11 days (based on delivery method you chose) to be delivered in Australia, Austria, Belgium, Bulgaria, Croatia, Czech Republic, Denmark, Estonia, Finland, France, Germany, Greece, Hungary, Ireland, Italy, Japan, Latvia, Lithuania, Luxembourg, Malta, Netherlands, Norway, Philippines, Poland, Portugal, Romania, Singapore, Slovakia, Slovenia, Spain, Sweden, Switzerland, Turkey, United Kingdom (UK), United States (US)
*All delivery times exclude clearance/customs delays.
For other questions please visit our FAQ page.
LOVE LOVE LOVE doing the Paint by Numbers! So far I have painted portraits of 4 of my grandchildren with their pets - they turned out AMAZING - now I have 4 more to do, but it's addictive and very satisfying!
Painting was easy to do and turned out very well!! Good for begginers. I initially got the wrong colors but customer support was very helpful and sent me the correct ones afterwards.