With Mother's Day approaching, numerous individuals are pondering on ways to express their immense gratitude towards their mothers by giving them the best mother day gift. All of us have had the good fortune to be brought up by mothers who embody goodness and love in all facets of their being; selfless individuals who spared no efforts in giving us everything we needed. Mothers who have been our guiding light in our darkest hours and our steadfast rock when we felt like we were losing our composure. So, it's the time to give her a Mother Day gift and celebrate her.
While there are many ways to celebrate Mother's Day, using paint by number kits can make it extra special and memorable. Paint by number kits provide a customized and creative option that allows for personalization in a way that traditional gifts may not be able to achieve.
Paint by number as mother day gift
1. Create a Paint by Number Tribute:
Create a custom paint by number masterpiece that is dedicated to your mother in honor of her admirable dedication and for all her strength and love. While painting, take time to contemplate on how she has influenced your life and reasons why you appreciate her. Once finished, you may present the artwork along with an emotional message about how you feel and her importance in your life by conveying your gratitude on Mother's Day.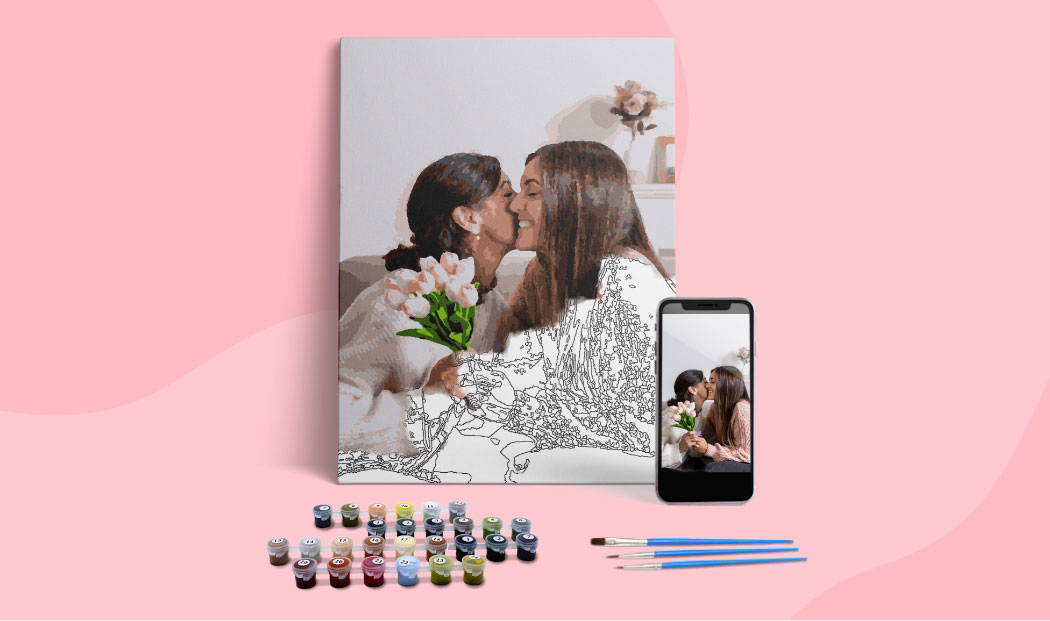 2. Plan a Mother Daughter/Son Paint by Number Date:
Try to allocate a distinct day prior to or following mother's day activities such as paint by number activity that is specifically reserved for you and your mother. Additionally, enhance the event with her preferred snacks or drinks to create an easygoing and close knit ambiance. This personal time will permit meaningful discussions, story sharing, and reinforcing your connection. The finished masterpiece artwork may serve as exquisite keepsakes of this extraordinary occasion.
3. Use Paint by Number Kits for Mother's Day Decor:
Add a unique touch to your Mother Day gift decor by integrating paint by number art into the ambiance. Assemble kits of painting with a twist, then utilize them as table centerpieces or wall hangings. You could even personalize artwork as placemats or coasters for an extra creative twist. Not only will this add beauty to your celebration, but it'll also demonstrate your creativity, effort and time and consideration for mom. This mother day gift will make her feel special.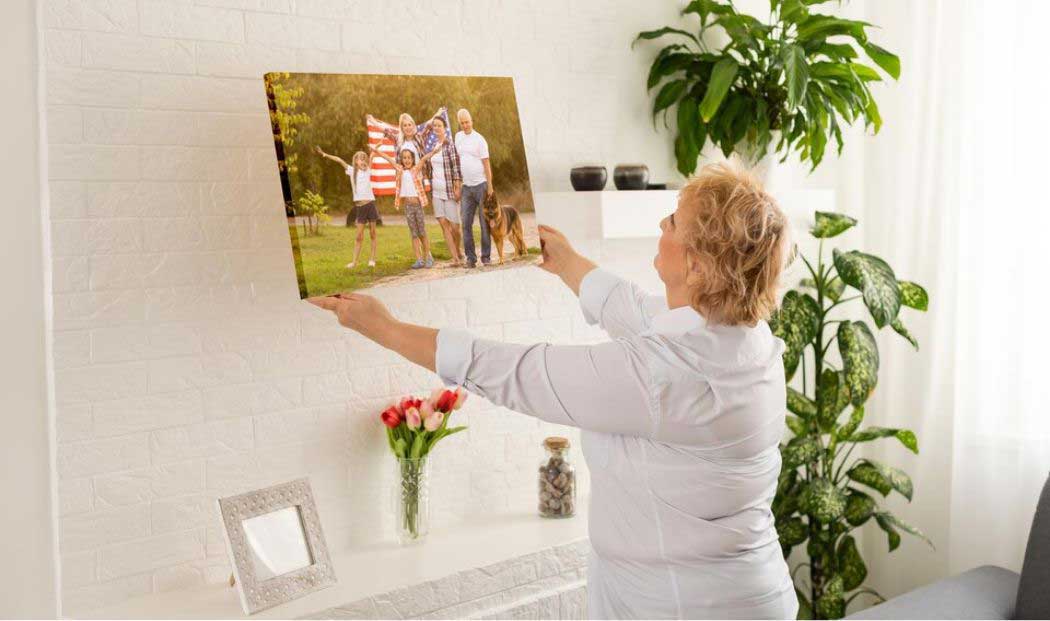 4. Create a Paint by Number Surprise Scavenger Hunt:
Revamp your Mother's Day festivities by planning an outdoor scavenger hunt or indoor with a painting by number theme that brings an element of wonder and enthusiasm. Disperse various parts of the kit in diverse places around the home, and offer hints for your mother to locate them. Once all pieces have been gathered, she can piece together and color the ultimate masterpiece. This lively and participatory pursuit will help you to connect with her even more freely.
5. Create Paint by Number Inspired Crafts:
Diversify the potential of paint by number kit or custom accessories of the painting kit by using them for diverse crafts. Upon finishing a painting, repurpose it into alternative art ventures such as personalised greeting cards or bookmarks. This approach not only prolongs your enjoyment beyond the initial painting endeavor but also converts it into exceptional handmade presents for your mother which she will cherish forever.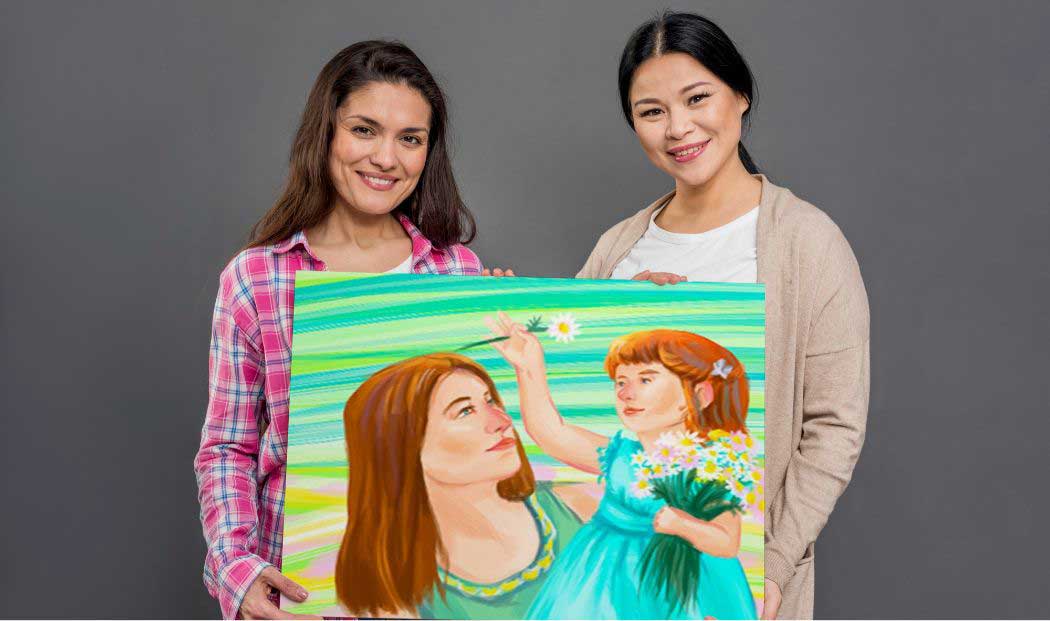 6. Gift a gift card for Paint by Number Kits:
By presenting your mother with a mother's day gift cards for art by number kits, you can expand her happiness throughout the year and provide her with hours of creative activity. These mother day gift will not only keep her occupied but also inspire her to discover fresh artistic paths and abilities that she hasn't tried before. Presenting this considerate gift implies more than just expressing affection on Mother's Day; it guarantees that she feels valued throughout the year.
7. Create a Paint by Number Scrapbook:
Creating personalized mother day gifts is a unique present idea for your mum. Photograph each stage of the custom paint by number artwork process, starting from the blank canvas until it transforms into a finished masterpiece. Write descriptions, reflections and memories about your journey and include personal messages as well as photographs of you and your mom over time. This mother day gift will hold special meaning that encapsulates both your artistic growth and shared love for years to come.
CONCLUSION
Paint by Numbers personalized kits offer a versatile and creative way to celebrate Mother's Day and show appreciation for your mother's love and care throughout the years. With the best mother day gift Whether through a scavenger hunt, craft making, gift giving or scrapbooking approach, there are numerous ways to make this celebration memorable and lasting. With a focus on shared experiences, creativity and personalisation, these Mother's Day Paint by number ideas are perfect for bringing joy and affection to the special mother figure in your life. And, with Art of Paint by Numbers you can even customize your favorite picture easily without any fuss. So, don't wait any longer!