Father's Day is looming on the horizon and the expectation to discover a present that genuinely embodies your affection and esteem for your father can be overwhelming. This year, why not consider a gift that combines creativity, personalization, and a touch of nostalgia?
Crafting a personalized artwork through custom paint by number gifts is an exceptional and sincere approach for commemorating Father's Day. It enables you to produce an exclusive masterpiece that holds emotional significance, whether your dad has a passion for art or relishes restful yet stimulating hobbies. These bespoke gifts for fathers day provide both sentimental value and enjoyment that your father will treasure throughout the years to come.
In this blog post, we will explore the world of custom paint by number gifts and uncover the reasons why they make the perfect choice of gifts for fathers day. From personalization and creative expression to bonding opportunities and lasting mementos, we will delve into the unique aspects that make these gifts truly special. Let's discover how you can create a truly unique and memorable present that will leave a lasting impression on your dad and warm his heart with your thoughtfulness.
Ideas for Custom Paint by Number Gifts for Fathers Day
1. Childhood Memory
There's something incredibly heartwarming about delving into your loved ones' past, especially when it involves the warmth of cherished childhood memories. Take a dive into your father's fondest moments by selecting a photo from his childhood for father's day painting that speaks to you – perhaps one where he is immersed in playful sport or cycling away with joyous abandon.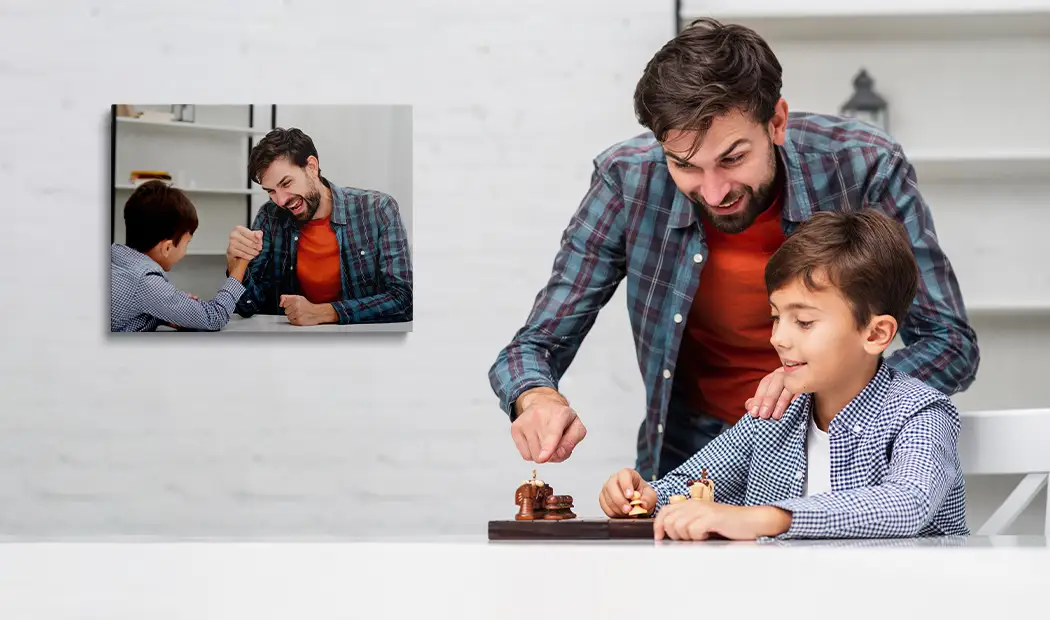 2. Hobby or Interest
When considering gifts for fathers day, it's important to understand and appreciate what he enjoys doing in his free time, you demonstrate your genuine care for him as an individual. Choosing an image related to his passion for easy father's day painting is a thoughtful way of showing that you see him as more than just "dad" – he is someone who has unique interests and deserves recognition for them.
3. Family Portrait
A family portrait is much more than just a photograph, it's a symbol of connection and harmony that exists within the bonds of kinship. Commissioning an exclusive father's day deals for a paint-by-numbers kit based on your recent family portrait can bring depth to this representation of cherished moments. With every brush stroke, you will create something unique – a father's day painting that echoes sentiments beyond just aesthetics.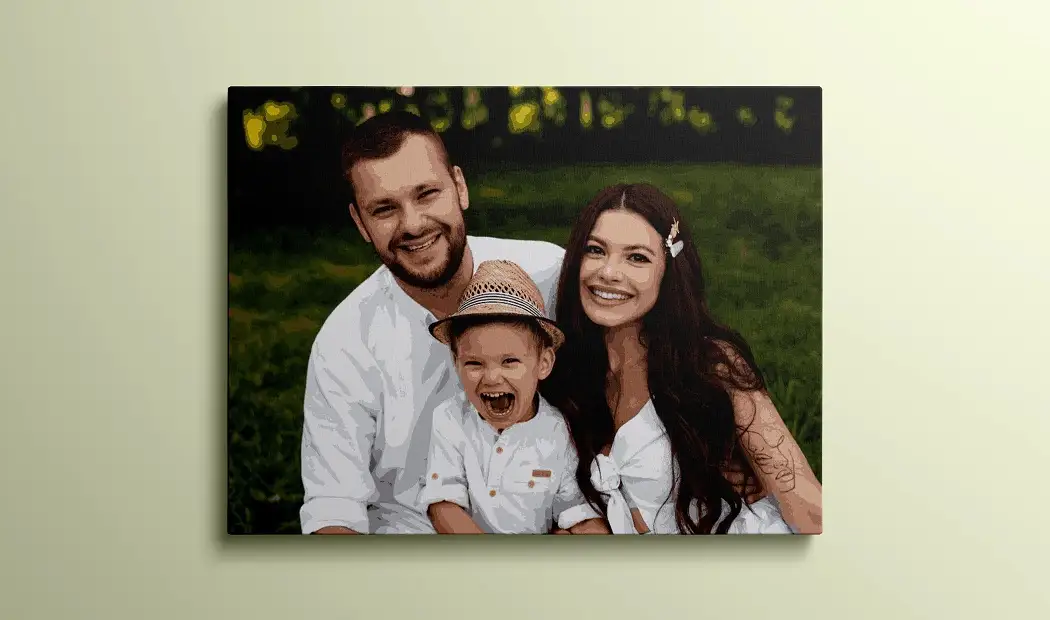 4. Travel Destination
If your father has a beloved travel destination that he regularly talks about, consider getting him a thoughtful gift by finding a high-quality image as father's day painting ideas that evokes the very essence of his favorite spot. Such gifts for fathers day can transport him to another time and inspire wanderlust even from home, recalling cherished memories with every glance.
5. Personalized Landscape
Bring a sentimental touch to your father's day paintings gift by creating a personalized paint by number design of a landscape that he holds dear to his heart. Delve deeper into the roots of his fondest memories and choose from locations such as the unforgettable spot where he professed love for your mother, maybe even revisit cherished couple memories or family trips taken together.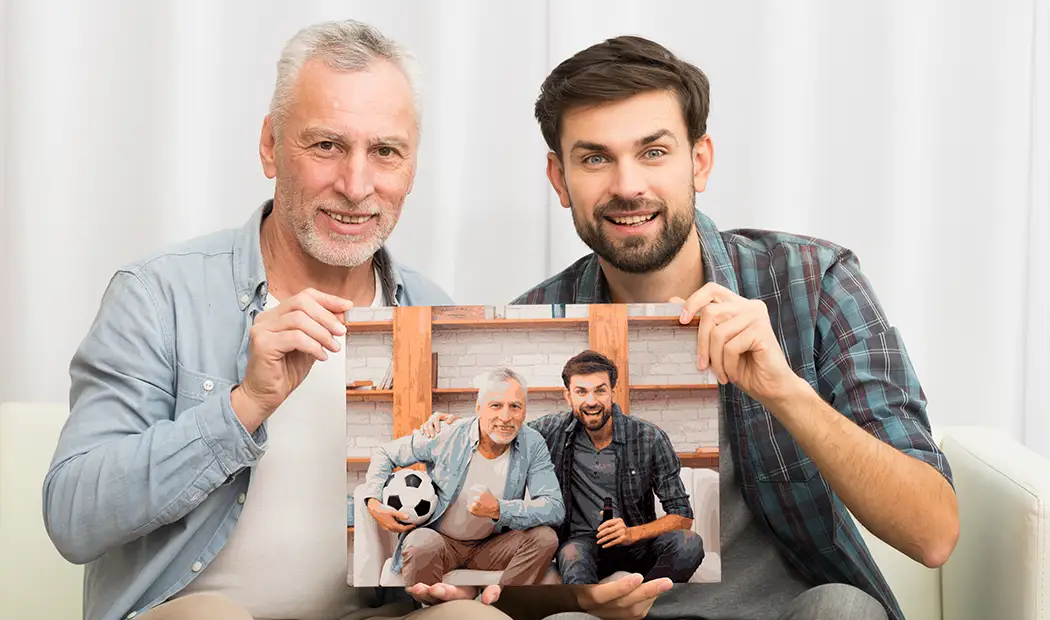 Why Custom Paint by Number are Perfect Gifts for Fathers Day?
1. Personalization
One of the best ways to make a gift truly special is through personalization. Such father's day painting ideas offer more than just an opportunity to create art, but a chance to add depth and meaning that comes with your personal touch. By selecting a photo that holds sentimental value for your father's day paintings, you are connecting emotionally with him through this thoughtful gesture.
2. Creativity and Relaxation
The father's day painting ideas is an opportunity to delve into the creativity of mens art, giving him a chance to express himself through art. This activity also serves as a meditative time where he can escape the daily stressors that can plague our minds. By immersing himself in the process of paintings for dad, it fosters mindfulness which further enhances mental well-being.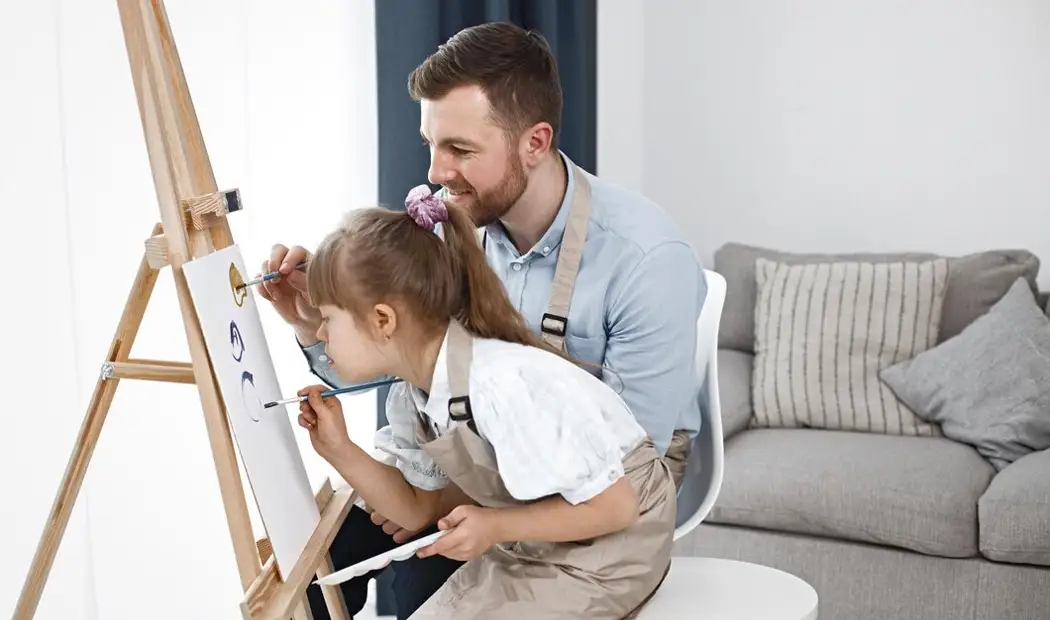 3. Nostalgia
The experience of creating a custom paint by number gift can elicit powerful feelings of nostalgia. With these paintings for dad, you have the ability to choose an image that holds meaningful personal significance. When given with love and intentionality, this type of father's day canvas painting ideas invites reflection on our past experiences while simultaneously igniting anticipation for future ones.
4. Bonding Opportunity
Painting by numbers is a delightful way to spend some quality time with your father. Not only does this father's day canvas painting ideas offer entertainment, but it also provides an avenue for deeper conversations and connections between both of you as you work alongside each other. It gives room for reminiscing old memories while making new ones.
5. Long-lasting Gift
The long-lasting impact of custom paint by number goes beyond just being gifts for fathers Day. This unique paintings for dad has the ability to create an eternal memory that will be cherished forever. Unlike other traditional presents, which may lose their charm and significance over time, this completed dad painting acts as a token of your love and respect for your father.
Conclusion
This Father's Day, go beyond the ordinary and gift your dad a custom paint by number masterpiece. Watch as his eyes light up with joy, pride, and a renewed sense of creativity. So, let the brushes dance, the colors flow, and the memories unfold as you create gifts for fathers day . With Art of Paint by Numbers, give a gift that is as unique and extraordinary as the father you cherish.