Are you ready to explore an even deeper level of artistic expression? Picture yourself embracing your inner artist, opening up a world of endless possibilities with portable mini paint by number kits. These kits cater to individuals who possess a deep interest in painting and aspire to produce breathtaking artworks, all while avoiding the intricacies of conventional approaches. By utilizing these delightful kits, you will have the opportunity to witness how ordinary canvases can be metamorphosed into mesmerizing pieces of art. The compact and convenient format allows you to take your creativity wherever you go, whether it's in a cozy corner at home or amidst nature's embrace outdoors. Let's embark on this mesmerizing journey together!
What are mini paint by number kits?
Mini paint by number kits offer a unique and captivating way to unleash your creativity. These artistic sets provide an immersive experience that allows you to create stunning paintings with ease and satisfaction. Each kit comes with a meticulously designed pre-printed canvas, featuring intricate outlines filled with numbers corresponding to specific paint colors. Accompanying the canvas are numbered paints and brushes, which enable you to effortlessly fill in each section with its matching shade. These mini paint by number kits cater to artists of all skill levels, making them suitable for beginners seeking guidance or experienced artists looking for a relaxing escape from their complex projects.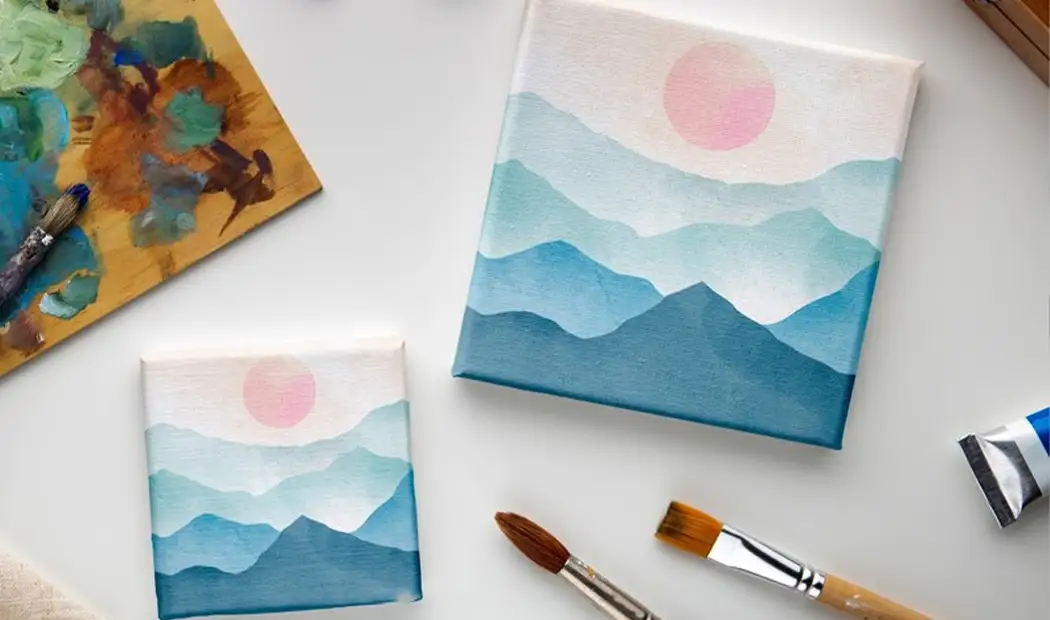 Why Choose Portable Mini Paint by Number Kits?
Convenience and Portability
One advantage of acrylic mini canvas painting kits is their small size, making them highly portable. These kits are specifically created for easy transportation, allowing you to indulge in your creative hobby while on the move. They fit conveniently into bags or backpacks without occupying much space and provide a convenient and effortless way to express your artistic talent wherever you may be.
Beginner-Friendly
Easy mini canvas paintings are perfect painting ideas for beginners artists  who have limited experience in painting or are just starting out. These kits come with a numbered color guide and a canvas that has already been pre-printed, allowing beginners to follow an organized and guided process. This makes it simple for anyone, regardless of their artistic abilities, to produce impressive artworks without requiring advanced skills.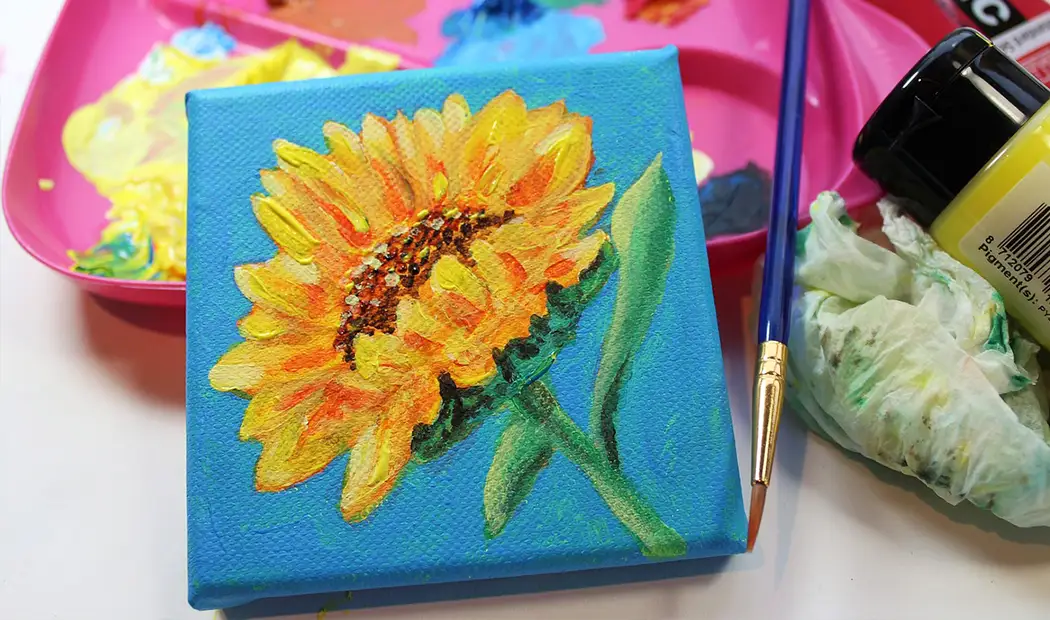 Stress Relief and Relaxation
Participating in artistic endeavors, such as completing a paint by numbers piece, can serve as an effective art therapy to achieve stress relief and relaxation. While concentrating on meticulously filling the designated sections with color according to the assigned numbers, it enables your mind to release tension, resulting in diminished levels of stress and fostering a state of serenity that encourages consciousness of the present moment.
Quick and Satisfying Results
Mini paint by number kits provide the perfect opportunity to create artwork that can be completed quickly and still give you a sense of satisfaction. The smaller canvas size allows for faster progress, giving you a delightful experience. This instant gratification not only can be an essential tool in self care but also keeps you motivated throughout the creative process. With easy mini canvas painting, you can enjoy the pleasure of creating beautiful art without having to invest too much time or effort.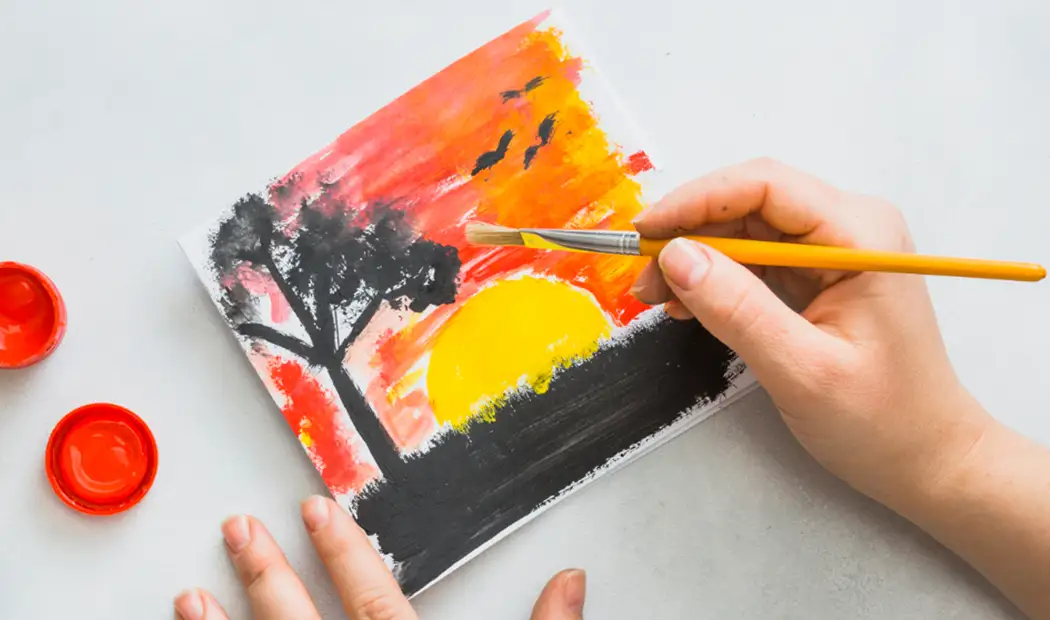 Variety of Designs
The paint by number collection offers a diverse assortment of designs to suit every preference. This includes picturesque landscapes that can transport you to natural settings or depictions of charming animals that add a touch of cuteness to your artwork. Moreover, renowned artworks are elegantly replicated in these kits, allowing you to create stunning masterpieces. With such an extensive selection, you'll have the opportunity to delve into various styles that align perfectly with your artistic inclinations.
Art for All Ages
Mini painting canvas offers a delightful artistic experience that appeals to individuals across all age groups. These kits serve as an excellent pastime during family gatherings or when you want to strengthen your bond with friends. Not only do they provide entertainment, but they also allow you to express your passion for art while creating everlasting memories. This interactive activity enables people of different generations to come together and share their creative flair in a meaningful way.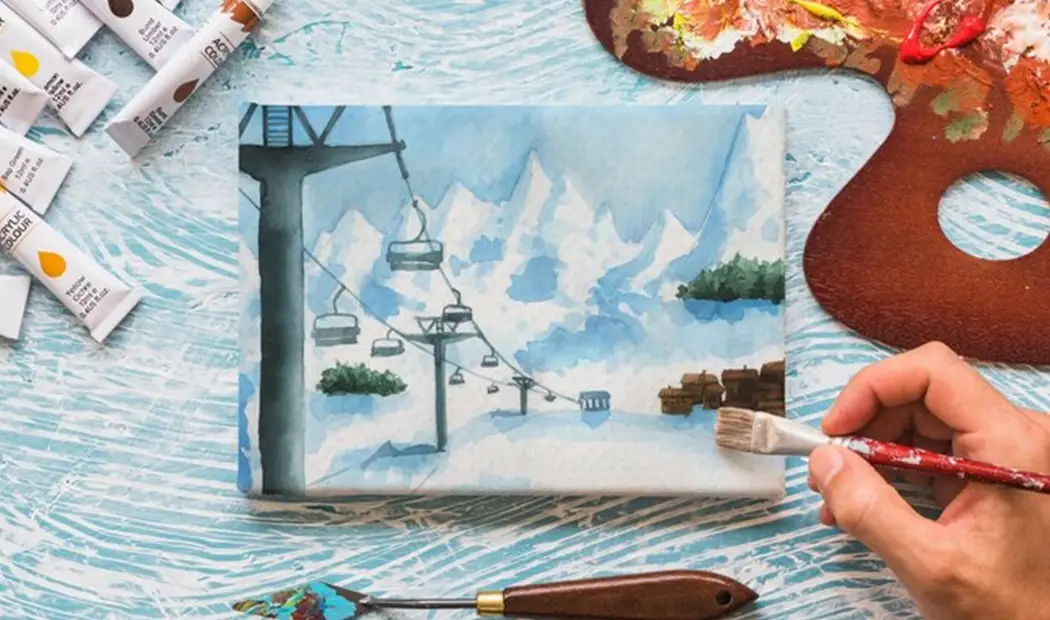 Decorative and Meaningful
The finished mini painting canvas can serve as both visually appealing decorations and thoughtful gifts for your loved ones. When proudly displayed, these mini masterpieces draw attention with their decorative charm. However, their value extends beyond mere aesthetics; they also hold deep sentimental meaning. These creations are not only a reflection of your artistic skills but also embody the joy and passion that went into the creative process itself.
Summing Up
Portable mini paint by number kits offer a convenient and relaxing way to create stunning artworks. Suitable for all ages and skill levels, they unleash creativity and provide a sense of accomplishment with every stroke. Whether at home or on-the-go, these kits turn blank canvases into miniature masterpieces, holding sentimental value as cherished mementos. 
Embrace the joy of artistry with Art of Paint by Numbers and let your imagination soar with these enchanting kits today!