Festival of flight red arrows
- Paint by numbers kit
Festival of flight red arrows paint by numbers is an awesome way to begin your painting journey. A journey full of colours that sometimes comes with lots of patience, passion, and planning. But, always with love. And, at the end of the day, it gives you a sense of achievement, which boosts your confidence when you see that "YOU" have made it. So, what are you waiting for? Just place your order and start today.
Order Festival of flight red arrows paint by numbers and save over 50%. Decorate your walls with your own high-quality paintings. We have the largest collections of paint by numbers. All products are made from high-quality materials. We also use special packaging for the safe delivery of our orders.
Free & express shipping
New level of quality
Guarantees and safety
Support at all times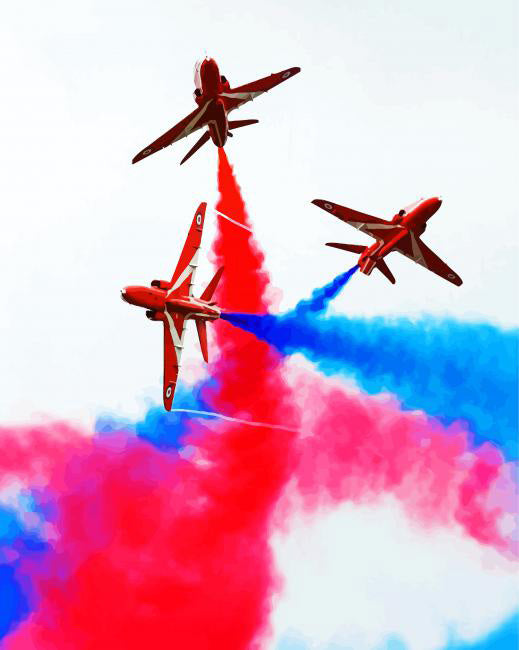 When will I get my order?
Based on the Delivery method you chose, You will get the Order in the Period on 10-15 Working Days.
After an order has been placed, it takes up to 2 days to pass it to the warehouse. Then, in up to 2 days it is handled by the warehouse. You get a tracking number and the order dispatches. After that, it takes 6-11 days (based on delivery method you chose) to be delivered in Australia, Austria, Belgium, Bulgaria, Croatia, Czech Republic, Denmark, Estonia, Finland, France, Germany, Greece, Hungary, Ireland, Italy, Japan, Latvia, Lithuania, Luxembourg, Malta, Netherlands, Norway, Philippines, Poland, Portugal, Romania, Singapore, Slovakia, Slovenia, Spain, Sweden, Switzerland, Turkey, United Kingdom (UK), United States (US)
*All delivery times exclude clearance/customs delays.
For other questions please visit our FAQ page.
I am very happy with the painting. Colors are good, no messy. ??????
Absolutely excellent concept I really enjoyed myself!
My only little criticism would be the creases in the canvas due to the way it was folded in the packaging.
Super Cool I choose some own colors.
Bought 3, colours are of very good quality, more than sufficient, result turned out very nice! It is quite addictive though, time flies :) shipping was fast also. DIY frame recommended also. Will order again for sure.